FREE SHIPPING WITH $50 PURCHASE + FREE RETURNS -
LEARN MORE
Free Shipping with $50 purchase
Get free standard shipping to your front door or almost anywhere when you make a $50 minimum purchase. Get Full Details
Free standard shipping is limited to locations within the continental United States and Alaska. We do not currently ship to Hawaii, P.O. boxes, or international addresses.
Free standard shipping applies to purchases totaling $50 or more after promotions and discounts are applied.
Gift cards and taxes do not qualify toward the minimum purchase requirement.
For purchases under $50 a flat rate shipping fee of $9.95 applies, except for orders shipped to a dealership which is free.
Standard shipping to APO/FPO/DPO military addresses is always free, regardless of order amount.
FREE RETURNS
Orders of any amount can be returned for free by mail or in store, for any reason, within 45 days of the shipping date. Get Full Details
Screamin' Eagle® Performance Stage Kits take performance to the next level with increased acceleration and improved passing power when compared to stock bikes. No longer will you have to experience all the trial and error that comes with your bikes engine modifications. By separating the process into stages, you have the choice to see how each upgrade affects your bike and your ride. Screamin' Eagle® stage kits are offered in a variety of options designated as Stage I, II, III, and IV. The higher number kits provide the greatest increase in performance. Stage I is the starting point with the option to upgrade to a higher numbered stage kit in the future.
START WITH STAGE I
INTAKE + EXHAUST + TUNING UPGRADE = FOUNDATION FOR FUTURE UPGRADES
"I want simple bolt-on performance upgrades that enhance the performance, look, and sound of my motorcycle."
INSTALLATION




WATCH VIDEO >
STEP 1
CHOOSE YOUR INTAKE
MORE AIRFLOW = MORE POWER
Select between Air Cleaners that allow you to maintain the stock Air Cleaner Cover or upgrade to Air Cleaners featuring stylized covers and/or stylized cover inserts.
STEP 2
SELECT YOUR EXHAUST
Exhaust is dialed in to enhance the performance of your engine when paired with a free-flowing air cleaner and proper tuning.
STEP 4
TAKE IT TO THE NEXT LEVEL
After using the Pro Street Tuner base calibrations as a starting point, add more power by using the Smart Tune Pro.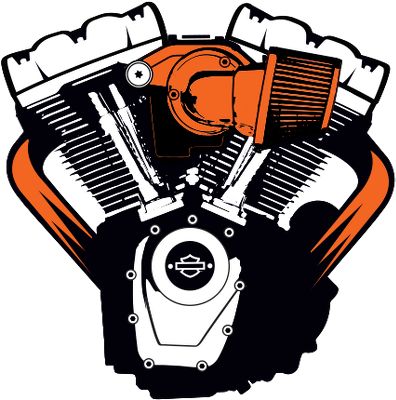 BACK TO TOP
TUNING
After you've selected your Screamin' Eagle Upgrade, the Engine Control Module (ECM) needs to be recalibrated. Tuning adjusts the air-fuel ratio and other parameters based on your performance upgrades.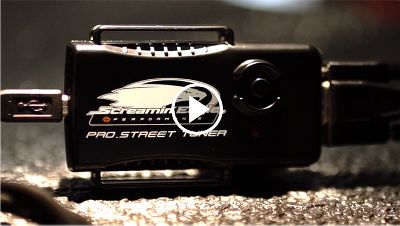 WHERE TO START
Pro Street Tuner - Offers base calibrations for your upgrade.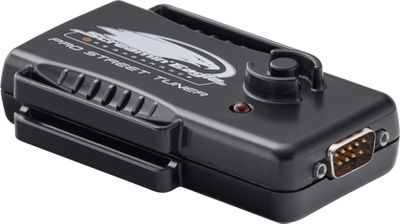 MANUAL ADJUSTMENT
Maximum Performance +
Optimal Efficiency
STEP 1
LOAD BASE CALIBRATION

WANT MORE?
"I want my ride to feel smooth like butter… from low revs to high revs, I want to feel the difference!"
Add the Smart Tune Pro - Build off of the Pro Street Tuner and its base calibrations as a starting point.
AUTOMATIC ADJUSTMENT
Maximum Performance +
Optimal Efficiency +
Automatic Adjustment in all
riding conditions and
combinations of
performance upgrades
BACK TO TOP
ADD EVEN MORE POWER
Once you've started with the Stage I upgrade as the foundation, then choose from Stage II, Stage III, or Stage IV depending on your performance goals, budget, and riding style.
STAGE II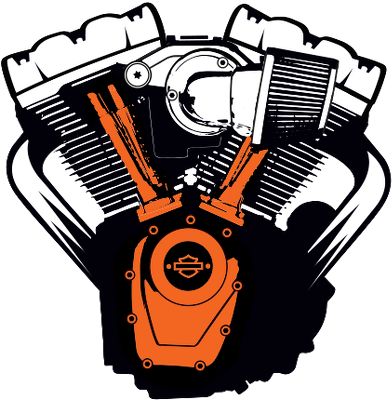 STAGE I + CAM UPGRADE
TORQUE: "I want instant passing power at cruising and highway speeds."
POWER: "I want to feel the power build and then pull all the way to the redline."
INSTALLATION


Cam choices allow you to tailor the engine's performance to your specific needs. A torque cam offers on-demand throttle response from low to mid RPM at cruising speed. A power cam targets high RPM, wide-open throttle response that keeps pulling right up to the redline.
BACK TO TOP
STAGE III
STAGE I + CAM, BIG BORE
CYLINDERS & PISTONS
"I want instant power that lasts throughout the entire RPM range. Bigger is better."
INSTALLATION


Here is where you start to build a bigger engine. Stage III produces instant passing power without downshifting and delivers excellent stoplight to freeway speed and on-ramp acceleration.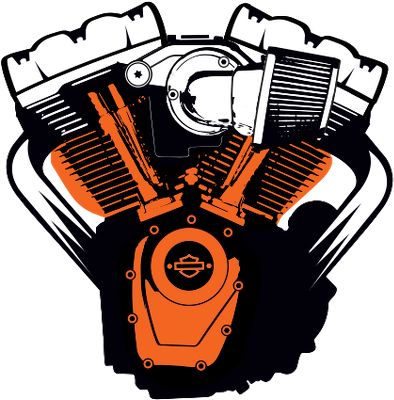 BACK TO TOP
STAGE IV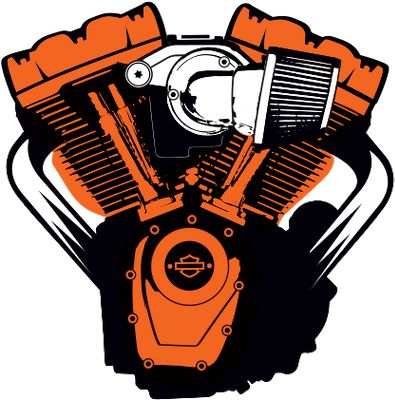 STAGE I + CAM, BIG BORE CYLINDERS,
PISTONS, CYLINDER HEADS
& THROTTLE BODY
"I ride hard and want the absolute best performance upgrade available. Try to keep up… I dare you!"
INSTALLATION


To maximize the impact of the increased displacement gained with Stage III updates, the addition of free-flowing ported cylinder heads and a big bore throttle body top off the performance build.
BACK TO TOP
BUILDER COMPONENTS & CRATE ENGINES
INSTALLATION


We have all the high-end components you'll need to build your own custom racing engine. Depending on the level of the custom build or crate engine application, the labor and complexity can vary due to the custom fitting of components or detailed clearance measurements.
Your local Harley-Davidson dealer is your performance customization expert.
Find your dealer here.
BACK TO TOP
WARRANTY & CAUTION
Harley-Davidson has the engineering expertise, sophisticated dyno lab and complete testing facilities to provide enthusiasts with a line of performance products designed to produce good, solid, reliable horsepower and torque. Engine-related performance parts are intended for the experienced rider only.
Installation of Screamin' Eagle® products and similar off-road or competition products from other manufacturers, except some street-compliant offerings installed by authorized Harley® dealers, may void your H-D® limited vehicle warranty. Installation of a California performance kit on a 49-state model motorcycle or 49-state performance kit onto a California model motorcycle will void the manufacturer's warranty, as it will not result in a street-compliant configuration.

Warranty does not cover:



• Defects or damage to the motorcycle caused by alterations outside of Harley-Davidson® factory specifications or caused by alterations or use of parts or accessories not approved for the make and model year of the motorcycle. 

• Damage caused by installation or use of non-Harley-Davidson® components, even those installed by an authorized Harley-Davidson® dealership, that cause a Harley-Davidson® part to fail. Example include but are not limited to performance-enhancing powertrain components or software, exhaust systems, trailer hitches, non-approved tires, lowering kits, handlebars, and add-ons connected to the factory electrical system.

• United States customers: defects or damage impacting the functionality of powertrain components in a motorcycle that has been tuned using a tuner or calibration that was not covered by a California ARB Executive Order or otherwise approved by EPA.

See your dealer for details.  

Harley-Davidson® motorcycles modified with some Screamin' Eagle® high-performance engine parts must not be used on public roads and, in some cases, may be restricted to closed-course competition.
BACK TO TOP