The Pilot 3-in-1 X04 Helmet presents three innovative options to wear for added comfort. Meeting DOT safety standards as a half helmet, you can add the included face mask with an exclusive H-D® design and rear comfort sleeve to adjust your level of coverage. This helmet also includes integrated sun shield to protect against sun glare and a sleeker profile for a cool look. This motorcycle helmet offers versatility and comfort on the open road. Read up on all the specs...
Average Weight: 3 lbs. 6 oz. or 1,531 grams.

Helmet Construction: Thermoplastic shell. Double D-ring chin strap.

Stay Cool: Front vent on top of helmet and breathing perforations on face mask.

Interior & Linings: Moisture-wicking, antimicrobial liner is removable and washable.

Ride Enhancing Features: Unique half helmet can be worn three ways for added comfort. For full comfort, add the face mask and rear comfort sleeve. For partial comfort, add the rear comfort sleeve. To wear as a half helmet, remove both the face mask and the rear comfort sleeve. Retractable sun shield with 95% UV protection and anti-fog coating on both sides. Helmet bag included.

Manufacturer & Certification: Scorpion. Half shell meets DOT safety standard FMVSS 218, additional components are for comfort only and do not provide any safety features
Collection

Venting type

Front vent on top of helmet and mouth venting perforations on chin piece

Removable liner

Wicking

Anti-Microbial

Material Content

Removable liner fabric

Moisture-wicking, antimicrobial liner is removable and washable

Product Weight

Warranty

1 year limited warranty – Go to www.h-d.com/warranty for full details

Certifications

Meets DOT Safety Standard FMVSS218

Manufacturer

Manufactured for Harley-Davidson by Scorpion
Pilot 3-in-1 X04 Helmet
is rated out of
5
by
11
.
Rated

5

out of

5
by
MetroPapi
from
Meets and exceeds my expectations...
As a new rider, unfortunately, I don't have others to contrast ... but, happy to say over the past five months ... the X04 has met and exceeded my expectations around comfort, versatility, and style..!
Date published: 2018-02-13
Rated

3

out of

5
by
noob2017
from
could be better
great looking helmet but mine didn't last very long before coming undone in about 4 months and only riding 3 times a week at most. visor wouldn't seal right due to rubber gasket on facemask ungluing.
Date published: 2018-01-30
Rated

5

out of

5
by
GregB
from
Best Helmet ever
Rode to the Keys this past weekend. 23 degrees leaving home and 32 when we got to Gainsville, By the time we got to south Florida we were riding in high 80s. This helmet was plenty warm enough with a neck sock and full face. Was was comfortable in the 50s as a 3/4 helmet to keep ears warm, and still great as a half helmet with out bothering my ears. A little rain and the visor worked perfectly. The pieces come apart easy after some break in and take up reasonable space. This is the 1st full face helmet I have ever worn for more than a couple short rides. Hope there are replacement lenses coming like clear and darker.
Date published: 2018-01-24
Rated

5

out of

5
by
Nomad63
from
Surprisingly...great
I've been riding with a half helmet for comfort. I recently signed up for a group ride with a forecast of 40 as a high temperature. Picked up this helmet in the hopes it would provide enough coverage for the cooler weather. Our ride was about four hours and this helmet was flawless. Not only did it provide the coverage I was looking for but it proved to be EXTREMELY comfortable and quiet. It will now be my year round helmet. I rode without ear plugs and suffered no ill effects after this four hour ride. And... The beautiful "Harley" sound was even more prevalent! I guess my old half helmet created so much wind noise that I wasn't able to here the sounds of my Electriglide...
Date published: 2017-10-30
replacement facemask
need replacement. only had helmet a few months. Rubber gasket on facemask came undone. debris kept going in my eyes while riding.
I am about to buy this helmet and wanted to know if the boom audio 20s from Harley can be install on this helmet.
I am planning on buying the dual headset since my wife already has the pilot 3-1, I was thinking to get one myself plus the dual headset. Please could you guide me with this? Thank you.
Bluetooth
Can you hook up a Bluetooth talking system on this helmet. And can you wear sunglasses with it
Fit in Saddlebag
2014 SGS. Will this fit nicely in saddlebag, obviously in 1/2 shell mode. Thanks.
I have a 2013 FLTRX Road Glide Custom with hard saddle bags. Obviously, the helmet will not fit in the saddle bags when assembled, but when disassembled into it's three sections I had no problems placing the pieces in my saddle bags.
Date published: 2018-01-13
Where to get replacement visor?
Are all internal visors the same? Is there a part number of the visor? This helmet is made by Scorpion so does a Scorpion visor fit?
You can either get them from the HD website, or do like I did & search for "Scorpion Covert visors" & order them on-line which would be the cheaper route.
Date published: 2017-11-30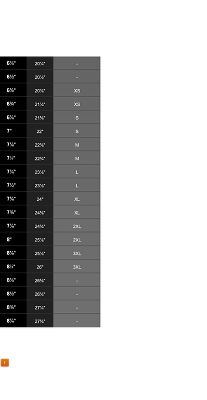 SELECT INSERT
Kick your bike into high gear with these interchangeable accent pieces
Loading...
Please Hold Your Iron Horses